Taylar Brown, Apprentice Mechanic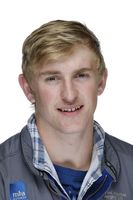 Taylar has always been interested in the way things work and finds a lot of satisfaction fixing things. He studied at Southern Institute of Technology before starting his apprenticeship at SF&T.
When he's not working, Taylar likes to ride motorbikes, do a little hunting and fishing or just about anything else as long as it's outside.